Thrilled to share that I've been shortlisted for Privacy Leader: Legal for this year's PICCASO (Privacy, InfoSec, Culture Change & Awareness Societal Organisation) Awards.
Grateful to the award committee for the recognition and to our K&L Gates #DataProtection team as a whole who is a constant source of motivation, motivation and fun even in complex moments (especially in Europe cc Ulrike Elteste (Mahlmann) Noirin McFadden Andreas Müller Veronica Muratori Thomas Nietsch Camille Scarparo). Also psyched to be among such a roster nominees, whether in this category or the others as a whole. Whoever gets awarded, it'll always be a win for #privacy!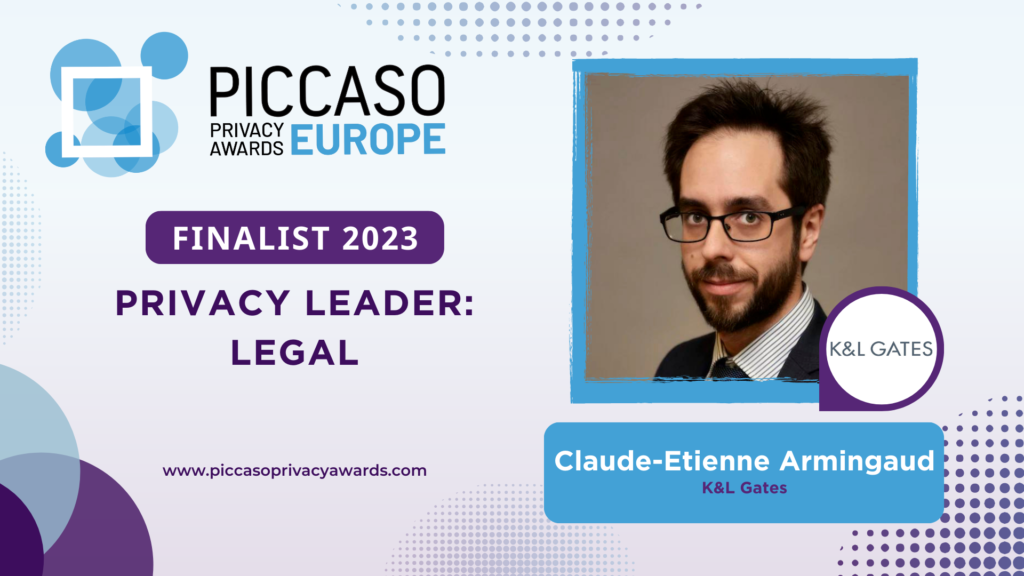 Looking forward to celebrate with you all in person in London!