Post-Brexit EU businesses have needed to rethink how they approach showing compliance with a host of regulations, managing international data transfers and building trust with data subjects. Having to comply with the GDPR, prepare for other data protection bills, all while continuing to comply with the EU-GDPR as well as a host of global regulations means businesses might look to certification as a common system for adequacy as a one-stop shop, when addressing the overlaps and more crucially closing the gaps on their privacy compliance programs.
Featured speakers:
Noshin Khan, Senior Compliance Counsel, Ethics Center of Excellence, OneTrust
Claude-Étienne Armingaud, Partner, K&L Gates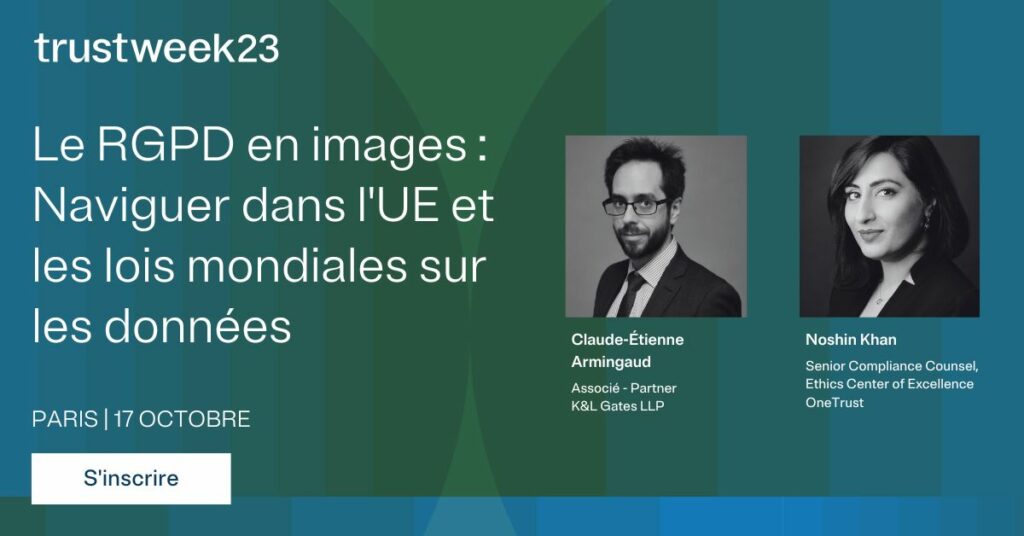 Register here.